Uit onderzoek van het Nivel blijkt dat vorig jaar 8% (+1%) van de mensen heeft afgezien van zorg vanwege de kosten. In 2016 lag dit percentage nog op 16%, waarna de daling sinds 2018 stagneert. Het gaat daarbij om het afzien van een doktersbezoek, een medisch onderzoek of een behandeling met medicijnen.
Toegankelijkheid is – naast betaalbaarheid en kwaliteit – een belangrijke pijler van de Nederlandse zorg. Jaarlijks meet het Nivel daarom hoe patiënten de toegang tot de zorg ervaren. Daarbij wordt gekeken naar de mate waarin patiënten afzien van zorg vanwege de kosten en de wachttijden voor een afspraak met een medisch specialist na een doorverwijzing.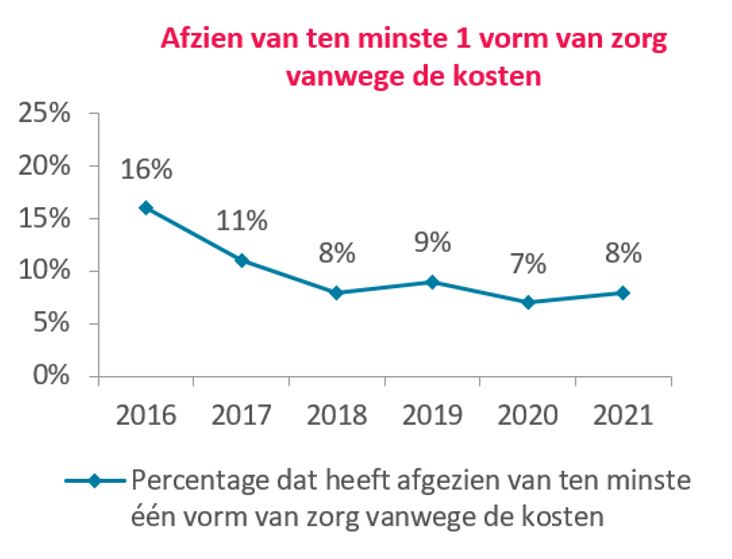 Een hoger percentage mensen geeft aan twee maanden of langer op een afspraak met de medisch specialist te hebben gewacht (9% in 2016, 14% in 2021).
Elke werkdag het belangrijkste financiële nieuws in uw mailbox? Meld u gratis aan voor InFinance Daily.